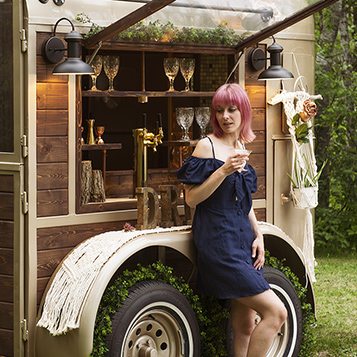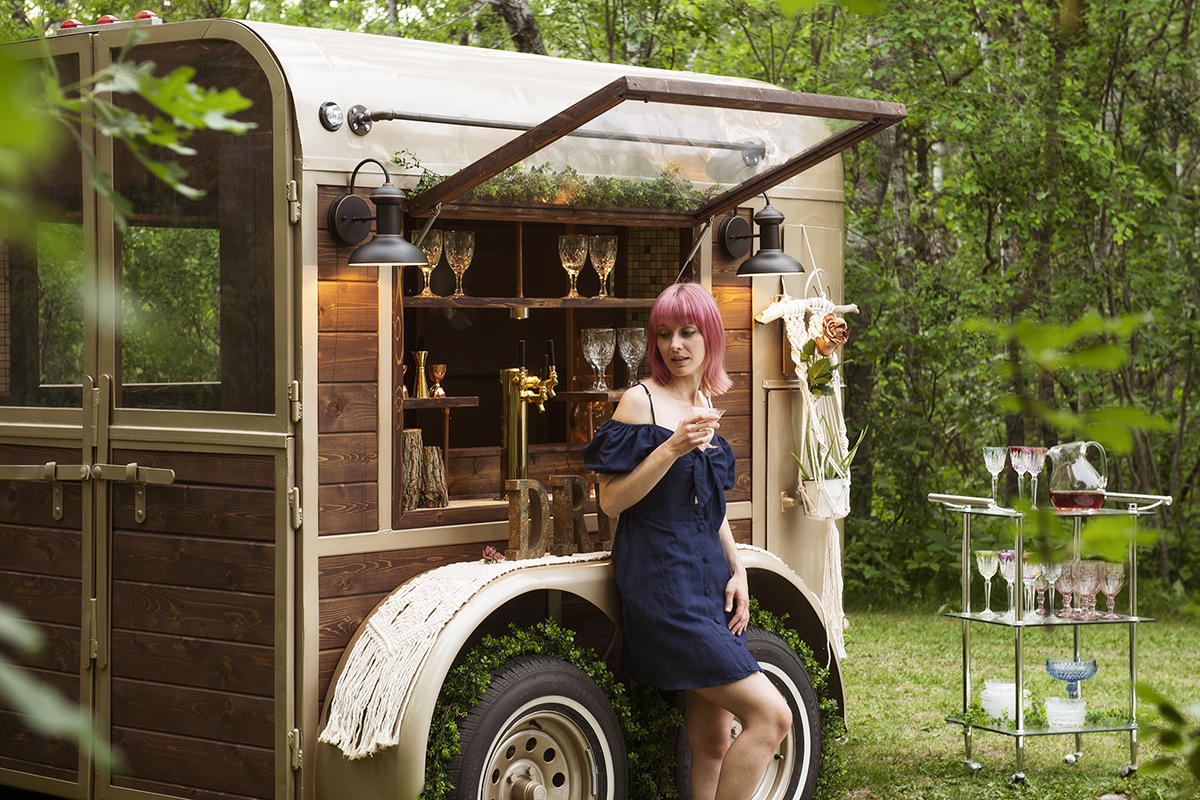 Come full circle with us.
Wrap around our Box Bar 180º and rest comfortably, knowing this mobile bar can accommodate line-ups of all kinds.
We added our second mobile bar to the Nomad Fleet in 2019. The live edge bar tops wrap around to both sides of the mobile bar. The versatile tap towers we installed allow us to turn them around for self-service if desired. With three separate serving areas, the Box Bar 180º keeps our service efficient, no matter how big or small the event.
Turn heads with our gorgeous and efficient Box Bar 180º!