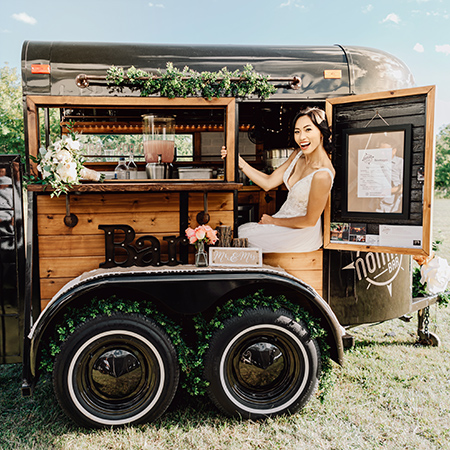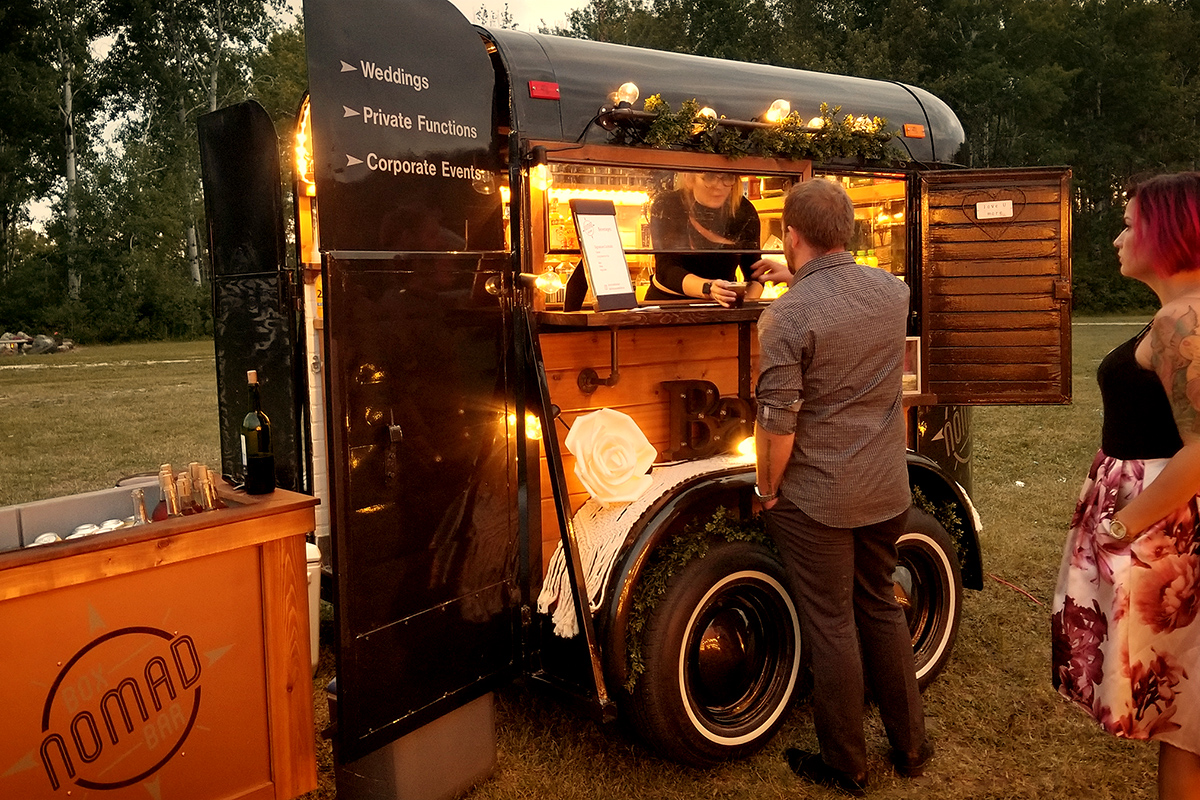 Introducing the original box bar.
Imagine the possibilities of having a versatile, beautiful, mobile bar at your event.
This is the horse trailer that started it all. Acquired in 2018, we converted a 1978 horse trailer into a new fully functional mobile bar. You are immediately struck by the dark metallic body and natural wood finish. This is truly a mobile bar that will fit into any theme, brand, or type of function.
The unique industrial style of The Box Bar will add an exciting addition to any event!