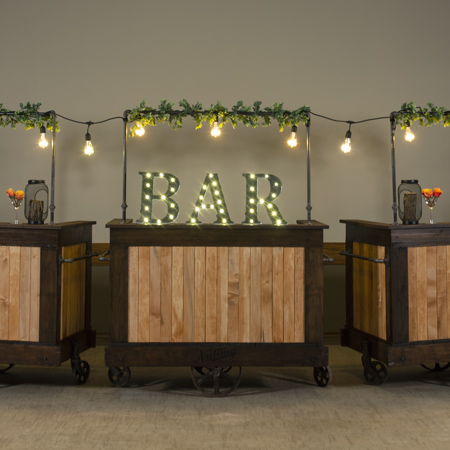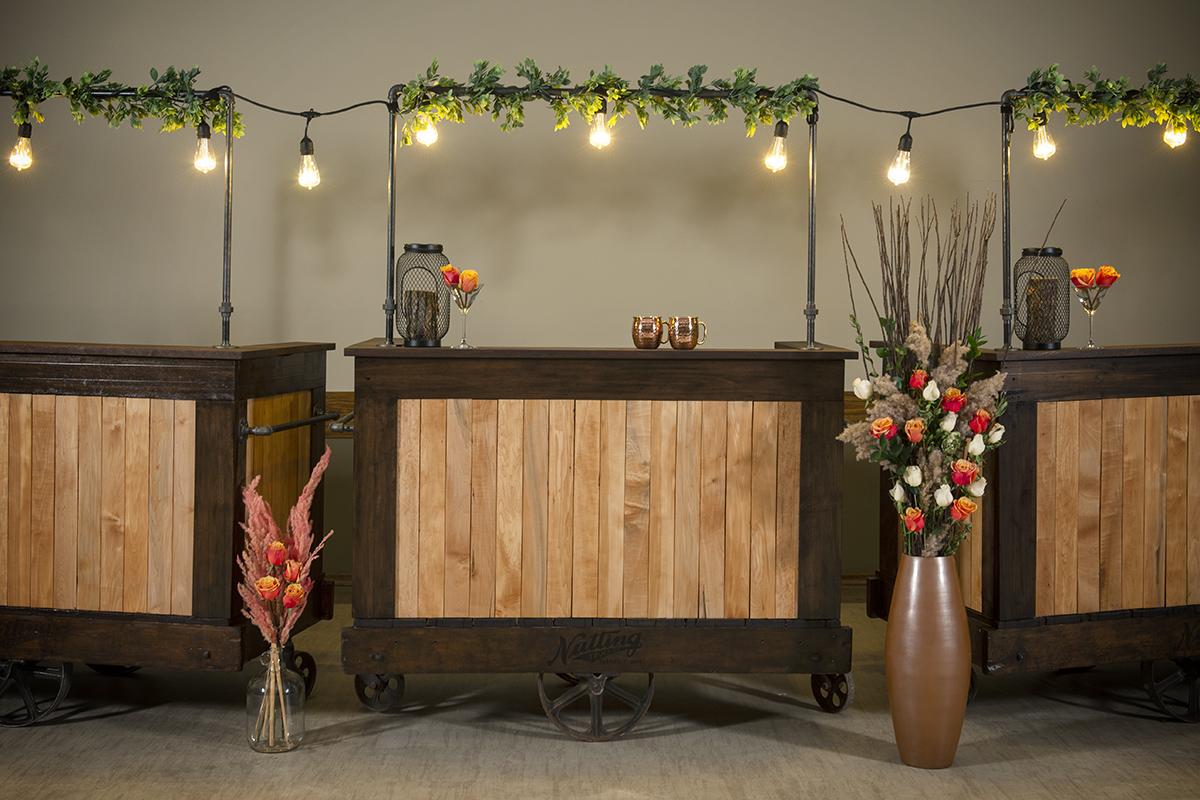 Meticulously repurposed and painstakingly preserved. Our Trolly Bars were one of our most tedious restorations, and we loved every minute of it!
The Nutting Trucking Co. print on them had all but worn off, so we carefully restored the original warehouse cart logo by hand. Each of the 100-year-old wood panels was removed, planed, and stained so we could re-use as much of the original cart as possible.
Whether you have a large space that needs total coverage or a small intimate garden event, the Trolly Bars are the epitome of portable.